Purple is one of my favorite colors, from the deepest royal to the palest lilacs.
Purple was one of the first colors used in prehistoric times, as early as 16,000 and 25,000 BCE. As early as the 15th century BCE citizens of ancient Phoenicia were producing a purple dye from a gland of the sea snail called the spiny dye-murex. . Since the process to produce this color was long and laborious and as a consequence expensive, purple became the color of kings and those wealthy enough to afford it.
It wasn't until 1856, when a British chemistry student, William Henry Perkins produced the first synthetic aniline dye while trying to synthesize quinine. His dye was called mauveine after the mallow flower, which was later shortened to mauve.
Soon Perkins built a factory and started producing the dye by the ton. As a consequence, purple was no longer exclusive to the wealthy/
Maybe I was a royal in a past life and so came to my love of purple naturally. I don't know but I do love purple. I've found some wonderful purple items to demonstrate just how beautiful this color is.
This bracelet by Valerie's Stuff evokes the feeling of s sunset with its purple and yellow swirls.
Abstract Modern Purple Polymer Clay Bracelet by Valerie's Stuff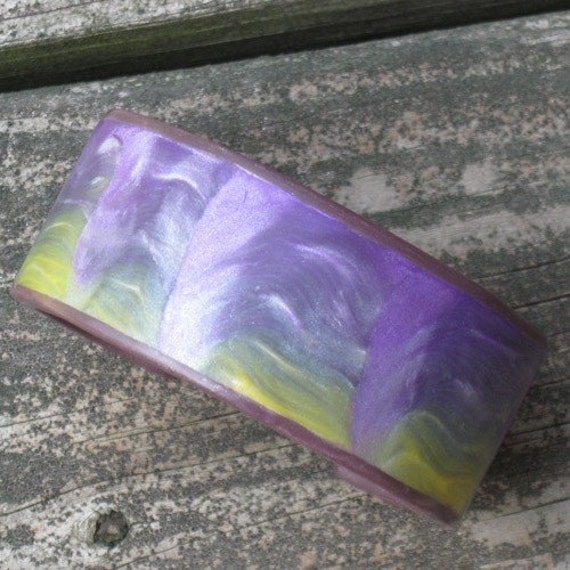 While this piece is an abstract, I see flowers in a garden. I guess that's the objective of an abstract, though, to make you see something that's only suggested by the color and form.
Modern Abstract Polymer Clay Pendant by Valerie's Stuff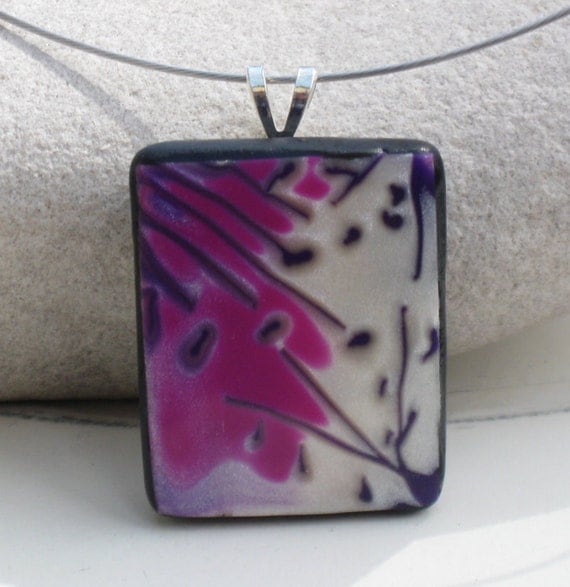 This necklace makes me feel the juxtaposition of life, the roses and death, the skulls.
Purple Roses and Turquoise Sugar Skull Polymer Clay Necklace by Valeries Stuff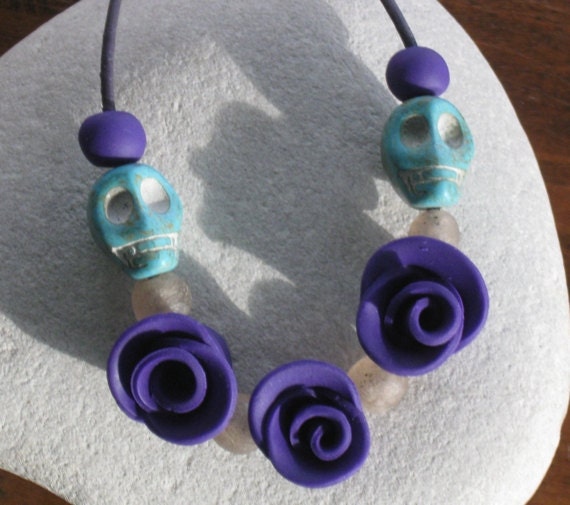 I don't usually wear rings unless I'm going out somewhere but this ring holder would look perfect by anyone's sink.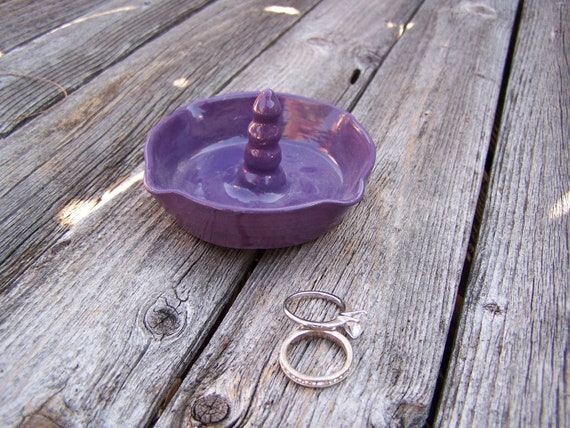 I chose this because it made me smile:)
Peanut Butter aand Jelly Custom Figurine/Cake Topper by Pottery Heaven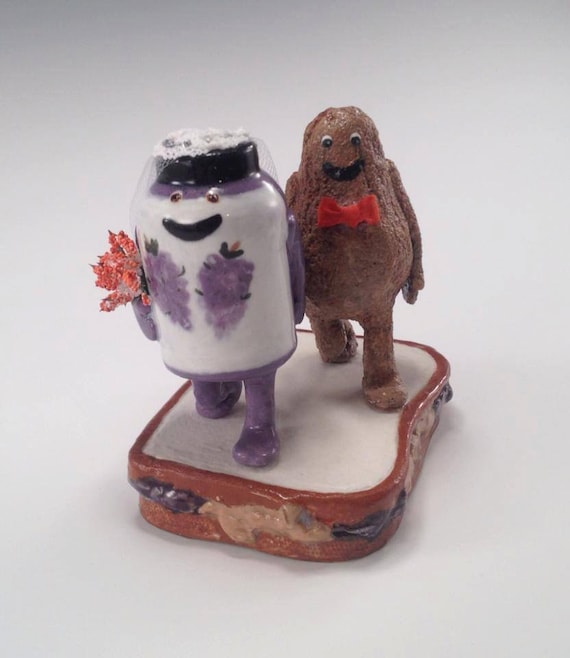 I love dragons and this reclining dragon remind me of the way my dog always lays.
Winged Purple and Green Dragon by Fantasy Clay Store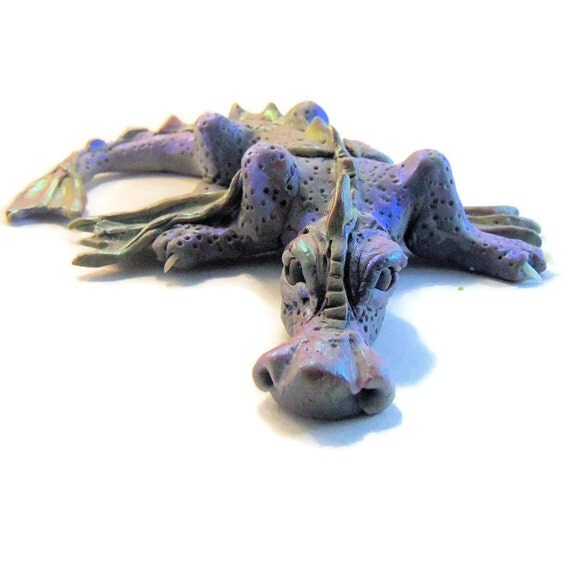 If you wear this, you will always have a dragon looking out for you!
Polymer Clay Dragon's Eye Pendant Fantasy Clay Store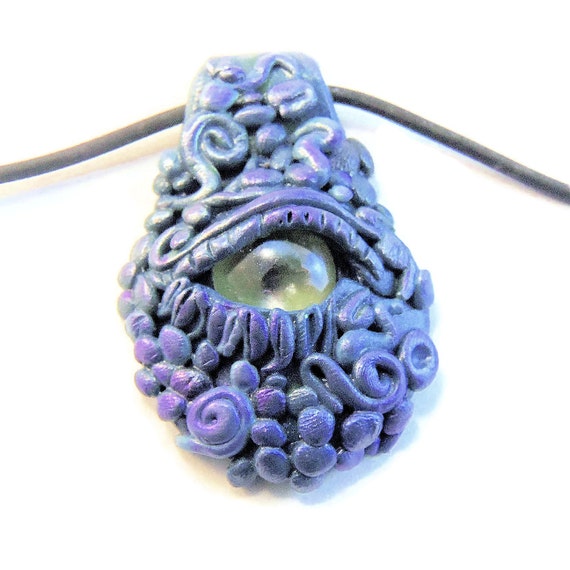 Steampunk evokes so many feelings in so many people. Some hate it, some love it. This cute little steampunk bug is so adorable, you can't help but love it!
Polymer Clay Steampunk Shimmery Bug Brooch Fantasy Clay Store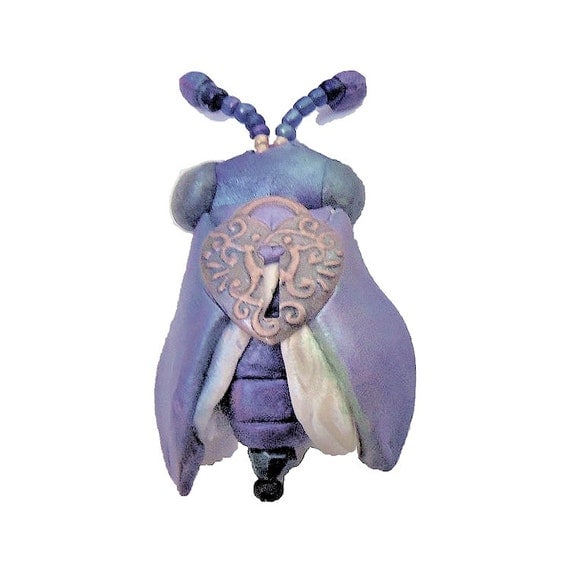 Hand made wash cloths are the best and here's a set of 4 that has my favorite color!
Dainty Wash Cloths Set of 4 by TL Yarn Crafts