Welcome to the wonderful, marvelous world of Wyvern Designs! My name is Nancy and I am the owner, creator, and mastermind of all that you shall see.
Okay now that that's over with, let me introduce myself. As I said above, I'm Nancy and I can be found all over the web as Wyvern Designs.
Wyvern Designs on Art Fire
where I sell my jewelry.
Ancient Pagan Goddess Pendant
Bohemian Beaded Batik Beach Bracelet
Etsy
where I sell my hand made wool felted pincushions and sewing accessories.
Miniature Recycled Bottle Cap Pincushion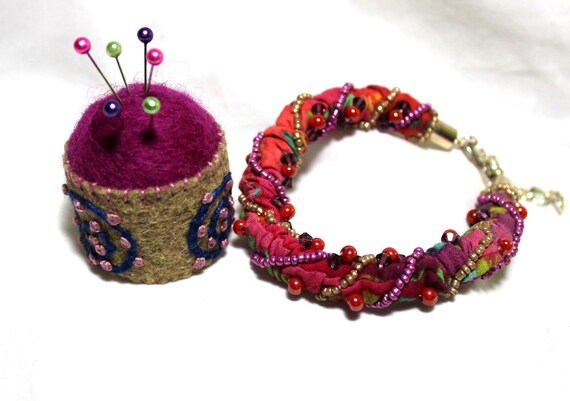 Miniature Strawberry Sewing Pins Set Of 5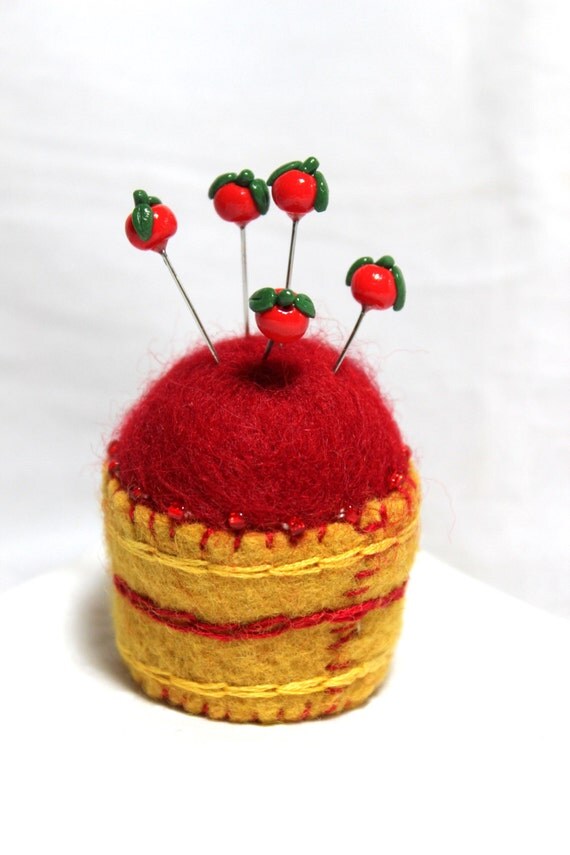 Meylah
where I am currently in the process of listing my knits and crochet items.
Summer Leaf Scarf and/or Belt
Skull Design Boot Toppers
Goodsmiths
which contains my doggy related items, inspired by my Lab mis, Finn.
Finn's Favorite Patriotic Pull Toy
Finn's my model for all my dog items. He hates it but just barely tolerates having his picture taken.
I have been creating things for as long as I can remember. When I was little, I would sit by my mother and sister while they sewed. They would give me bits of cloth, lace and beads and button to play with. I don't remember exactly what I made with these treasures but I do know that my artistic ability grew from those happy shared times with my family.
I've always drawn, painted, and sculpted. My mom taught me to knit and crochet. In the last few years, I've resumed knitting and crocheting, making fingerless gloves, scarves and belts. I taught myself several new techniques in the knitting arena, such as knitting gloves and mittens on two circular needles, intarsia, and double knitting. I even wrote some blog posts about my adventures in knitting, learning these new techniques. They can be found here if your interesting in reading them:
Adventure 1
Adventure 2
Adventure 3
Once upon a time, I was listing all my stuff on Art Fire. As time went by, I didn't like the look of my shop. It had become a chaotic mess, with my jewelry, knit, crochet, sewing supplies like wool felted pincushion, and items inspired by my Lab mix called Finn. I decided to split everything up into separate shops. As I was already signed up to sell at all the above places, I've been in the process of moving items around to my different shops. I don't know if it's a good plan or not, yet, only time will tell.
I live in Central Massachusetts, about 45 miles from Boston. I have a wonderful husband who supports me in all I do, three grown children , one grandchild and, of course, my loving and enthusiastic dog, Finn.