There is one art that I would love to try, making pottery. I already work with polymer clay but there is something about working with a material from the earth that is infinitely appealing to me.
While taking Art in high school, one of our projects was to make something out of clay. I made a a large bowl out of clay coils, smoothed it out and away it went to be fired. When it came back I chose purple and yellow glaze and when it was done firing, I gave the bowl to my sister, who had just married and started decorating her home. I loved that bowl and I don't even know if she still has it or if it was a casualty of one of her many moves. I haven't even thought of it in years. I'll have to remember to ask her what happened to it.
I would love to learn to throw a pot but I have so many projects going that I just don't have the time. Martina, of
Pottery Heaven
is obviously an expert in making pottery items. She admits that when she first tried throwing, she was not very good. But through perseverance and practice, she has steadily improved until she got the technique down.
Multicolored Pitcher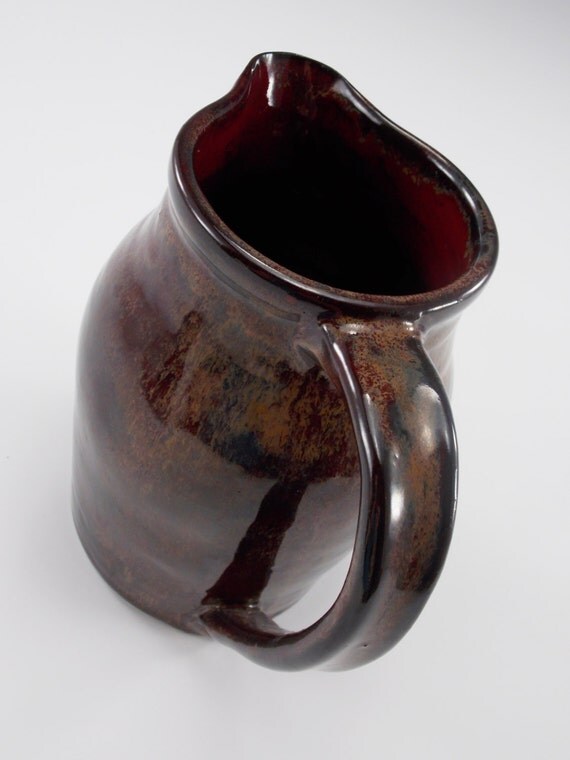 Sophisticated Coffee Mug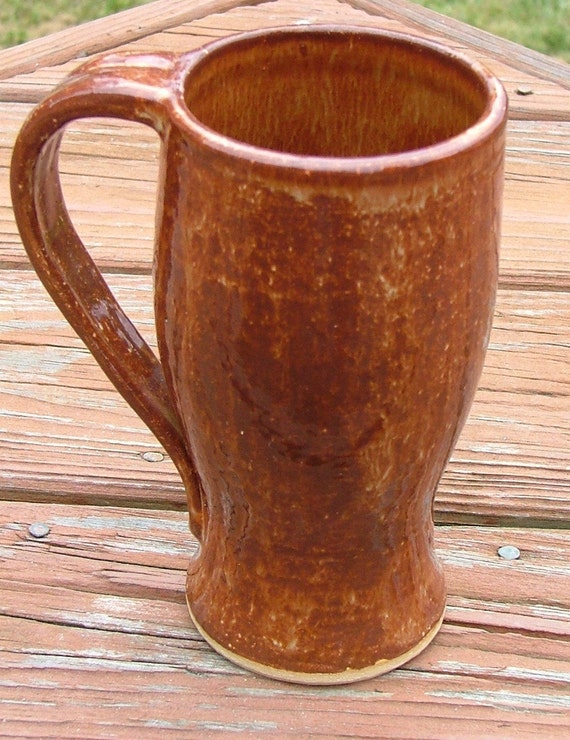 Small Bowl In Purple and Pink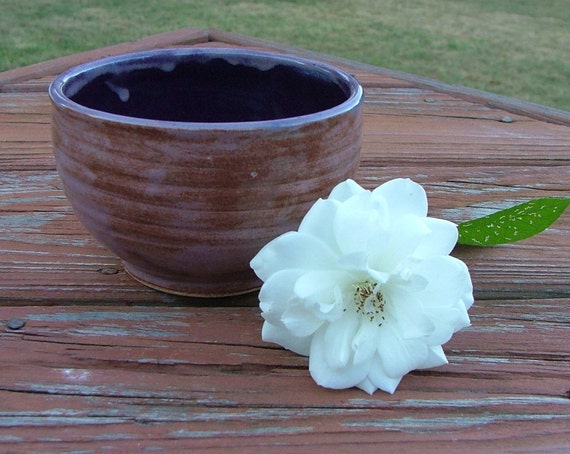 Visit her ETSY Shop to see more of her work.